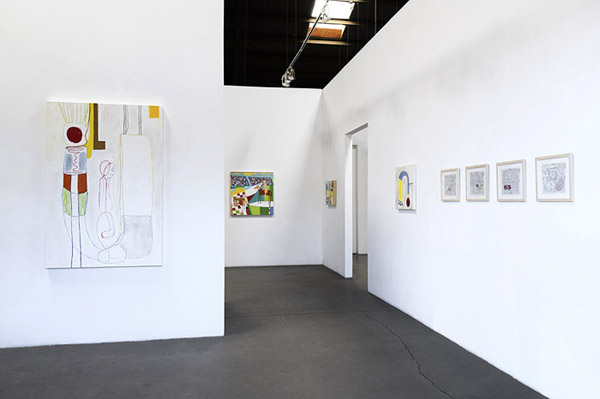 Carol Es is a contemporary mixed media abstract artist from Los Angeles who identifies as nonbinary. They are known for their unusual modern oil paintings, weird drawings, storytelling personal collages, and Artist's books. Carol is widely collected, and their imaginative artworks reside in museums such as the Getty, Brooklyn Museum, and National Museum of Women in the Arts. A two-time recipient of ARC Grants from the Durfee Foundation, they've also won a Pollock-Krasner Fellowship and the Wynn Newhouse Award for their visionary artwork. Their work has been reviewed in Artillery, LA Times, ArtScene, LA WEEKLY, ArtLTD, Art&Cake, and WhiteHot Magazine.
Los Angeles Art Critic, Peter Frank wrote:
"An autodidact, Es has long embodied her interests and her struggles - in painted and drawn and even sculpted and sewn imagery - darkly whimsical forms and figures whose deft fluidity have the eye "going for a walk with a line" (in the words of Paul Klee, who strongly influenced Es) but aggressively trouble the mind."
Being a professional musician (a drummer) and writer, Carol's involvement in the arts has been expansive. They've written for the Huffington Post, Coagula Art Journal, and is published with small presses. Earning writing grants from the National Arts and Disability Center/California Arts Council and Asylum-Arts in Brooklyn, NY, they also won the Bruce Geller Memorial Award "WORD" grant from the American Jewish University.
In 2019, Desert Dog Books published their memoir, Shrapnel in the San Fernando Valley.
Carol is represented by Craig Krull Gallery in Santa Monica, Ca. They live and works in Joshua Tree, California with their partner, Hannah.