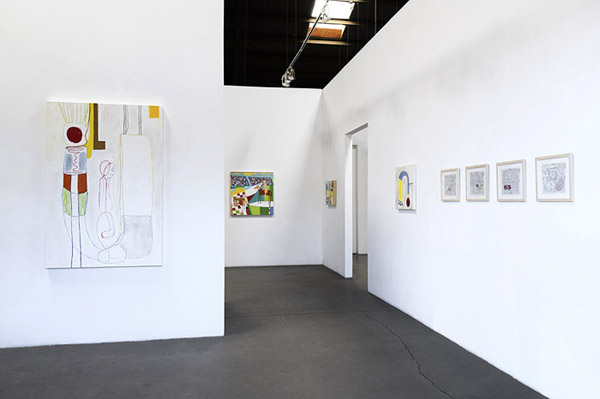 Native Los Angeles artist, Carol Es is primarily known for creating personal narratives in a wide spectrum of media. Her work resides in numerous collections, including the Getty Museum and the National Museum of Women in the Arts. She is a two-time recipient of ARC Grants from the Durfee Foundation, a Pollock-Krasner Fellowship, and the 2015 Wynn Newhouse Award.
Also a professional musician (a drummer) and writer, she's written for the Huffington Post, Coagula Art Journal, and has been published with small presses. In 2019, Desert Dog Books published her first major work of nonfiction, Shrapnel in the San Fernando Valley. Carol has earned writing grants from the National Arts and Disability Center, California Arts Council, and Asylum-Arts in Brooklyn, NY. She also won the Bruce Geller Memorial Award "WORD" grant from the American Jewish University.
Carol is represented by Craig Krull Gallery in Santa Monica and lives in Joshua Tree, California with her partner, mjp.