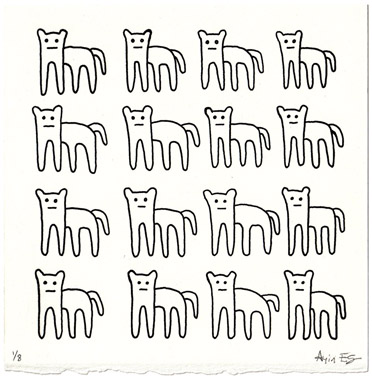 This is a letterpress print printed as part of Scribbles in a Sandstorm by Master Printer Bill Roberts. These were extra prints printed separately from the book. It is printed on fine Arches 88 paper and is signed and numbered.
Edition: 10
Size: 6 7/8 x 6 7/8 inches.
Price: $25 + Free shipping anywhere in the US. 1 left!