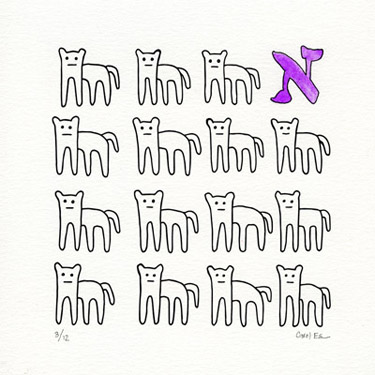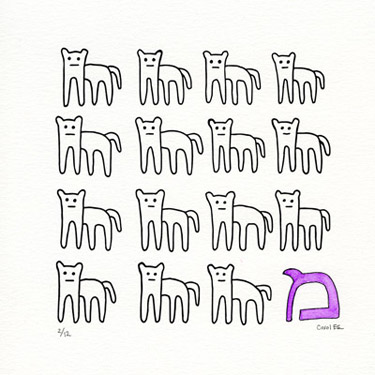 Here's how it works: this letterpress print, printed by Master Printer Bill Roberts on #140 watercolor paper was originally created for the book, Scribbles in a Sandstorm. Now it has been reinvented for mystical purposes and made especially to your liking. You pick the Hebrew letter that has the most meaning for you, and one Dan will be replaced by an original, hand-painted letter in beautiful purple gouache paint with Sakura ink outline. The letter will sit in the position of how it is ordered in the Hebrew alphabet, beginning with alef at the top right. See below for the order and selection of letters. (Remember, right to left.)

Edition: 12
Size: 9 x 9 inches.
Price: $50 + Free Priority Shipping in the US.
Specify your letter in the "notes to seller."