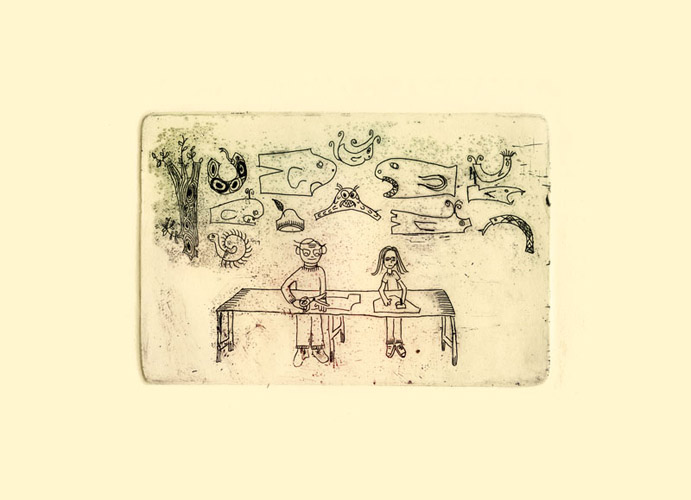 This 2-color copperplate etching printed a la poupée (an overlapping ink technique) on Rives BFK paper was printed by Master Printer, Eva Vacca at Angels Gate Cultural Center's printmaking studio in San Pedro, Ca in 2007. It was originally printed for the book, All Done But None, but I did an additional print edition on larger paper to sell.
Paper size: 11 x 14 inches. Image size: 5 x 7-3/4 inches. Edition of 13.
Price: $180 (plus $6.00 for shipping/insurance anywhere in the US)
BUY NOW 2 left!

ALSO: Found! Three etchings from the original edition!
When I originally created these etchings, the first editions were for an edition of 20 (books) on the smaller sheets, but I continued to make an edition of 23 etchings at that size. Here are those last three etchings. As you can see, 21 is done in the 2-color technique, while 22 and 23 were done only in black ink. These are still able to be trimmed and framed with a close mat, or to your preference.
Price: $120 (plus $5.00 for shipping/insurance anywhere in the US)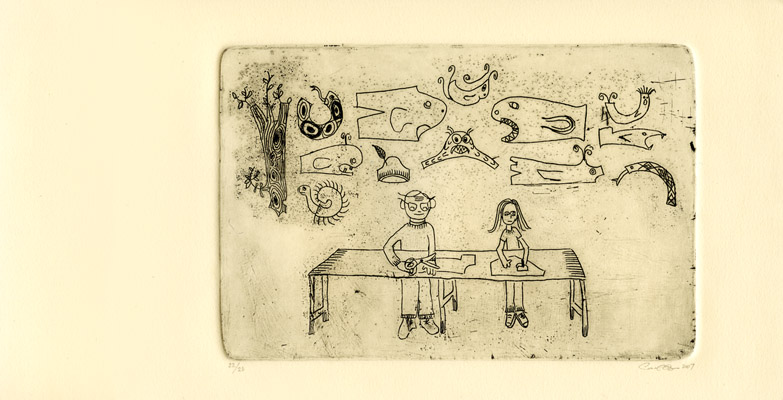 Which one?