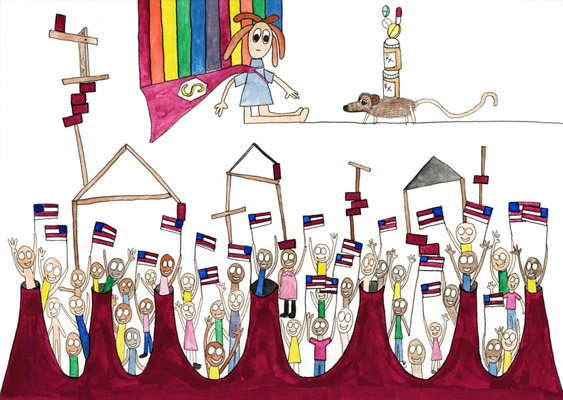 This is an archival Giclee printed on high-quality watercolor paper from an original watercolor and ink painting entitled, In Other News..., which comes from a collaborative Artist's book I did with Canadian artist, Neil Farber called Farber|Es. It was published by Chance Press in 2013. This particular painting depicted a kind of celebration, and how I was feeling, during the Obama election. This print is signed on both the back and the front as both "Carol Es" and "Ayin Es."
Edition: Open
Size: 11 x 8.5 inches.
Price: $30 + Free shipping anywhere in the US.