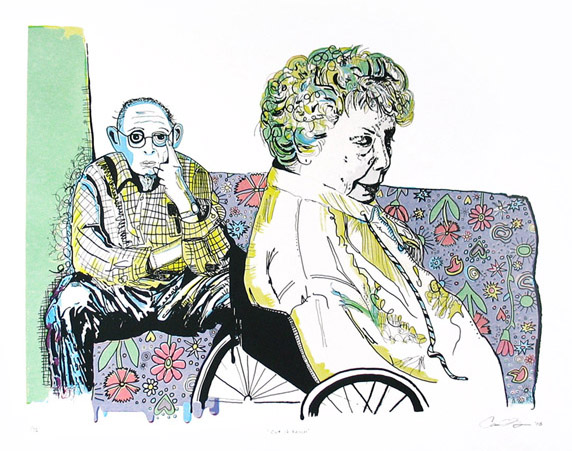 This hand printed serigraph was produced at the nationally acclaimed screen printing studios of Self Help Graphics with Master Printer Jose Alpuche. It was created as part of the 2008 Maestra's Atelier, a multi-cultural blend of 10 women artists, selected by artist and curator, Yolanda Gonzalez. The remaining 8 artists include: Judy Baca, Barbara Carrasco, Magda De Jose, Emilia Garcia, Aydee Lopez, Poli Marichal, Gina Stepaniuk, and Linda Vallejo. The entire 10-artist suite is featured in such collections as Los Angeles County Museum of Art, UC Santa Barbara's Special Collections, Galeria Sin Fronteras in Austin, Texas, and the Mexican Fine Arts Museum in Chicago.
Edition size: 75 - signed and numbered on archival, 100% cotton rag paper.
Image size: 16 x 22 inches. Paper Size: 22 x 26 inches.
Price: $375 + Free shipping anywhere in the US.