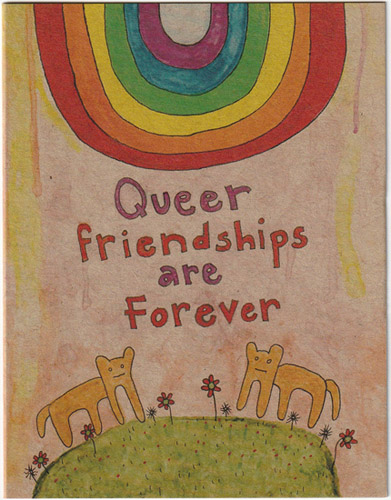 A reproduction of an original watercolor painting from 2023, Queer Friendships Are Forever is the title of this blank greeting card, matte-printed on 100# Kraft Speckletone in an editon of 50 cards.
You have the choice of buying a single card for $5.50, or a package of five for $25.00. Take your pick! (Prices include shipping & handling anywhere in the US.)
Edition: 50
Size: 5.5 x 4.25 inches.
Single Card: $5.50
Pack of 5: $25.00
All cards include their envelopes.