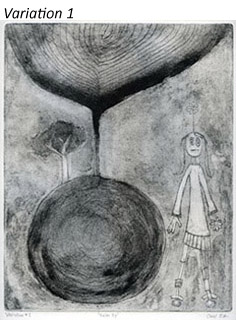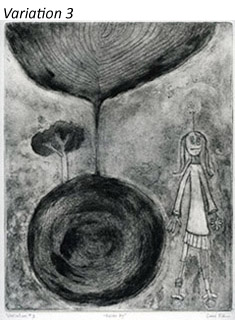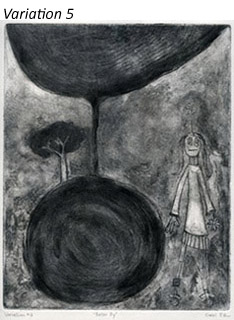 click images to enlarge

These are copper plate etching variations created at Self Help Graphics in April and May of 2010. The image/plate size is 10 x 8 inches, printed on beautiful off-yellow, cotton paper that is 15 x 11 inches. Each print varies in inking style and tone because of the many textures of aquatint and stop-out used in the print-making process between acid bites, therefore a variation was created by me, as well as a small edition of three by the Master Printer. This is part of the variation edition of six where I inked the plate myself.
Edition: Variation of 6
Image Size: 10 x 8 inches.
Paper Size: 15 x 11 inches.
Price: $180 + Free shipping anywhere in the US.